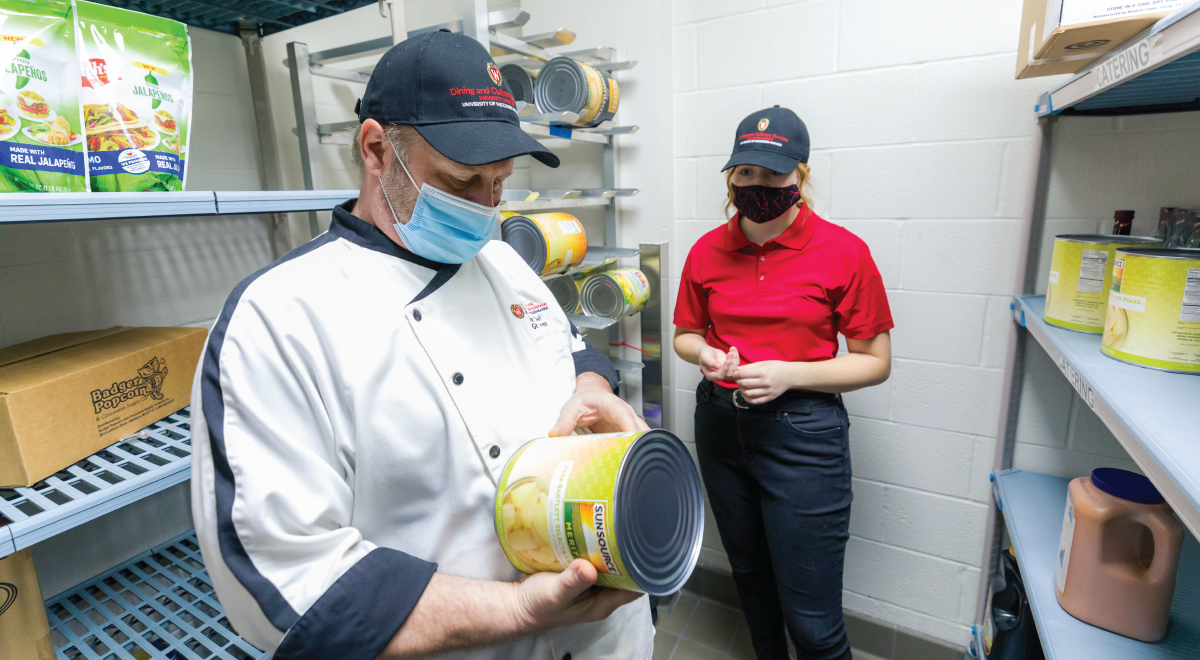 Four Lakes & Starbucks Open for the Summer
Four Lakes Market
&
Starbucks
are open as of May 17 for meals and snacks throughout the summer term. Four Lakes Market will move from à la carte (pay for what you take) service to an All-You-Care-To-Eat (buffet style) service for all customers during summer term. You will pay for your meal upon entry to the market. Prices for Housing residents and staff are $4.99 per meal.
Summer dining hours
will run through August 14.
Summer Mail and Packages at Dejope Desk
The Dejope desk is open this summer to serve summer residents and staff. All staff mail and packages will be delivered to this location, including campus mail and MDS. Desk summer hours are Monday through Friday from 8:00am to 4:00pm, and Saturday/Sunday from 10:00am to 4:00pm.
Dinner by Dining Meals Continue Over the Summer
Looking for a delicious homemade meal? Housing Dining's
Dinner by Dining
hot meals available for weekly pick-up will continue over the summer. These meals are available for 2, 4, or 6 guests and all packages include the family meal and any other necessary condiments for the number of guests. Every week, we feature a special dessert that you can add onto your order or offer another delicious treat.
Cybersecurity Awareness Training Due June 30th
All UW-Madison career employees are required to complete the online
Cybersecurity Awareness Training
by June 30th, covering security best practices and your role in protecting the University's systems and data. Look for an email from no-reply@drip7.com with your personal training link.
Check Your W4 Tax Withholdings
What's Happening in HR?
Check out the latest
HR updates
on single payroll, leave balances, changes to submitting I-9 paperwork, and the Title & Total Compensation (TTC) project.
Peter Testory Named to NACUFS Board of Trustees
Peter Testory, Director of Dining & Culinary Services for University Housing, was named to the NACUFS (National Association of College and University Food Services) Board of Trustees Slate as an At-Large Trustee for 2021-2022. This group serves as the governing board for
NACUFS
, whose mission is to support and promote excellence in collegiate dining. Congratulations, Peter!
Get to Know Housing Staff: Joe Briggs
Get to know fellow staff and learn more about what they do! This week's profile features
Joe Briggs
, who is the Tripp, Adams, and Slichter Building Supervisor.
Housing Staff Trivia Winners
The Housing Engagement Inclusion and Diversity team's first virtual trivia event for Housing staff on May 19th was a resounding success. Congratulations to the winning team: Joe Briggs, Cody Gray, and Dustin Ludke! More trivia events are coming in the future, so stay tuned to join in!
Trouble viewing this email, or looking for past issues? Visit our
Newsletters page
on the Housing website.