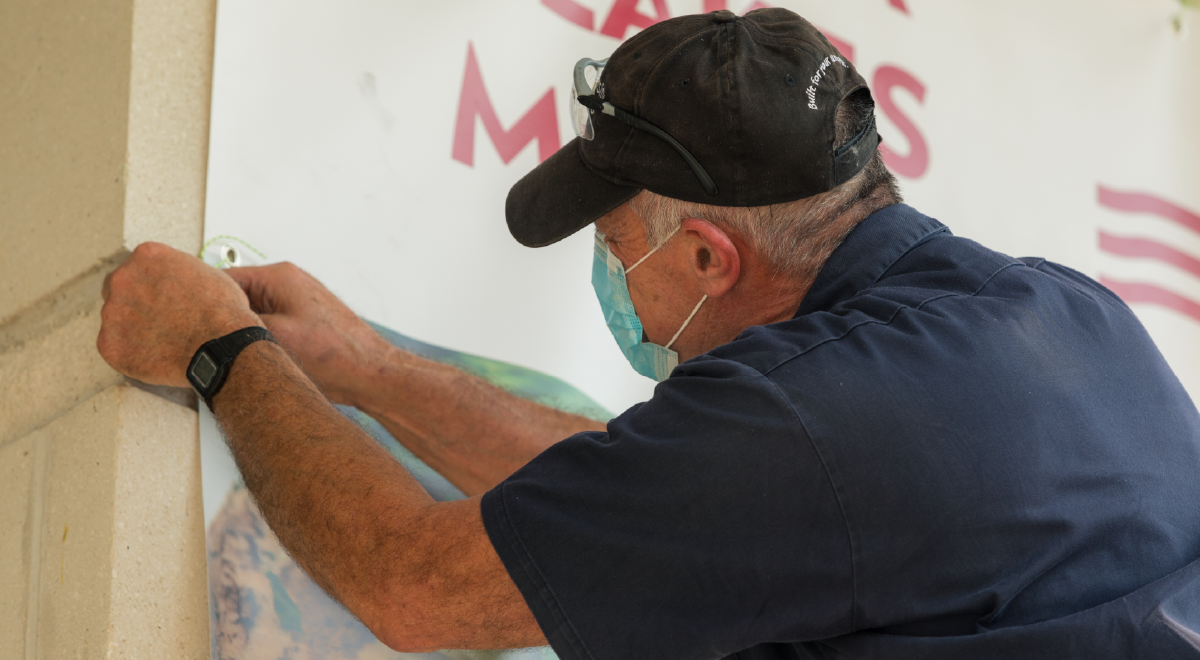 Questions About Testing, the Safer Badgers App, or COVID-19 Policies?
There have been many changes around campus COVID-19 procedures in the last several weeks, so campus has put together a comprehensive, searchable FAQ web page to address common questions and concerns and help the UW-Madison community navigate a safe semester on campus. Learn More...

Housing to Collaborate on New Campus Mental Health Resources
In re-examining response to mental health crises and incidents on campus, UHS Mental Health Services is partnering with the UW–Madison Police Department (UWPD), University Housing, and the Dean of Students Office to develop a comprehensive plan for enhanced services. Read More...

Stop Into the Southeast Café at Gordon Dining & Event Center and Treat Yourself to a Smoothie
Housing Dining has been busy this year trying out new dining ideas and concepts. One location you see this happening at is Gordon Dining & Event Center. Formerly the Active Badger Café, this venue (which is also the former home of The Bean & Creamery) has reopened for the Spring semester as the Southeast Café. This temporarily renamed location will feature the same favorites you've seen all year including build-your-own Acai Bowls, smoothies, other grab-and-go options such as fresh fruit & veggie cups, sandwiches, and a selection of pastries and baked goods. Read More...

Dinner by Dining: BBQ Pork Ribs
This week's Dinner by Dining meal features BBQ pork ribs, homemade mac 'n' cheese, creamy potato salad, corn bread with whipped honey butter, and lemon coconut cake. These are hot meals for 2, 4, or 6 guests that will be hot and ready for pick-up to make your busy life easier. Orders for February 3 are open now! Read More...

Get to Know Housing Staff: Bridget Sheehy
Get to know fellow Housing staff and learn more about what they do! This week's profile features Bridget Sheehy, who is a Human Resources Assistant on the Housing Employment Team. Read More...

Wisconsin Union Winter Carnival
The Wisconsin Union's Winter Carnival will return Feb. 3-7 with new events to help attendees enjoy the outdoors during Wisconsin's winter season while practicing physical distancing and other public health guidance related to COVID-19. The Wisconsin Union team invites all, including UW-Madison students, staff and faculty, Wisconsin Union members, and guests, to experience the Carnival. Read More...
Trouble viewing this email, or looking for past issues? Visit our
Newsletters page
on the Housing website.