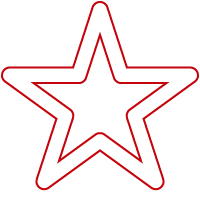 Housing Fall Reopening Guide
This week, Housing launched a new online Fall Reopening Guide, as a one-stop resource for students and parents. It includes updates and helpful FAQs about many of the measures we're taking to minimize risk of COVID-19 and provide a successful living environment for our residents. Read More...

Housing Assignments Release This Week
Students living in our Residence Halls will receive their hall and room assignments this week. As with any year, we expect many questions and requests after assignments go out, and we have compiled some notes to help manage those responses. Read More...

Badger Talks Video: Overcoming our Sense of Loss
As we settle into the long haul of life with COVID-19, social distancing and the cancellation of normal activities can take a toll on us and our families. In this Badger Talks video, Richard Davidson, founder and director of the Center for Healthy Minds, discusses how to deal with the loss we feel at this point in the pandemic. Read More...
Trouble viewing this email, or looking for past issues? Visit our
Newsletters page
on the Housing website.